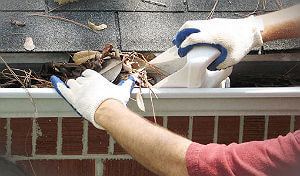 Every homeowner can take advantage of the reliable and effective gutter cleaning services that are offered by our company which operates in Whetstone. Our services are provided by skilled and trained operatives who use modern tools and equipment for reaching downpipes, fascias and soffits.
The work of our cleaners includes using ladders, carbon fibre telescopic poles, vacuum cleaners and small portable cameras. They arrive on time, are equipped and ready for work which ensures removal of the soiling, debris and leaves from various drainage systems. Get in touch with us to book the cleaning of the interior and exterior of you gutters and you won't regret.
Excellent Gutter Cleaning N20
Our company offers high-quality and trustworthy gutter cleaning services which ensure effectively and long time functioning downpipes. We provide:
Cleaning of the interior of gutter pipes
Cleaning external gutter surfaces
Removing of debris, wastes and leaves from gutters using special equipment
Inexpensive and trustworthy cleaning services
Checking the interior of the downpipes using tiny cameras attached to extendible carbon poles
"I'm living with my grandparents, who frankly cannot climb ladders to clean their gutters. We heard about your gutter cleaning service from a neighbour and decided to use it. Your team did a very good job and saved us lots of expenses as the price was affordable. Thanks on behalf of my grandparents! – Gerard"
Our cleaning process may include the use of ladders, telescopic poles which can be extended to the desired height, dry and wet vacuum cleaners and other tools. Our staff are fully insured, trained and experienced in providing professional gutter cleaning which you can book in Whetstone, N20 and in the surrounding areas. They use tiny cameras to check the downpipes' interior from the ground and telescopic poles.
Professional Gutter Cleaning Whetstone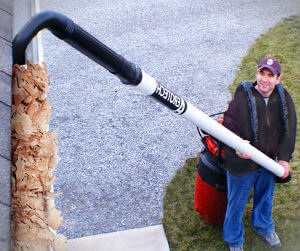 We apply dry and wet vacuum cleaners to remove debris and grime and ensure the cleanliness of your gutters. Our services guarantee properly and well functioning drainage systems and pleased property owners. Save yourself the expenses to repair damages from water overflowing and use our effective gutter cleaning services.
The most of the floods caused by water overflowing in the UK estates are as a result of neglecting to clean the gutters. It is recommended to carry out sanitising of the gutters in every property twice each year. You can rely on the professional cleaners in our company to carry out thorough and effective removal of the leaves and grime which block the rainwater flow in your drainage.
Our gutter cleaning services can be used in and around N20 by homeowners and holders of business estates. We can clean downpipes and external gutter surfaces in houses – attached, semi-detach and single, block of flats, office building and other estates.